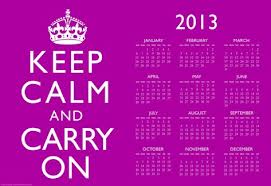 I am currently ending my Sophomore year in high school. I have a lot of friends who are Juniors and Seniors, and I've seen them get totally freaked out about the whole college and SAT thing. It seems like a LOT to take on. Some friends tell me to get the tests over with as soon as possible, since there are so many other things to do, like Subject tests and application essays and keeping up grades. Should I spend this summer cramming and take the SAT this October or November? When should I take my first real SAT?
– Already Overwhelmed Rising Junior
A: Dear Overwhelmed,
First of all, thank you for writing in to ask this. I get this question all the time from insanely bright and precocious students, so the fact that you are contemplating taking the SAT during the Fall of your Junior year only bodes well. :)
It's clear you're already thinking ahead to a "3 Year Plan", which means you have more "executive function" than most gals your age – heck! – maybe even more than Emily Thorne from Revenge! (In case you're curious, "executive function" is introspective psychobabble for having insight to see the big picture of what needs to get done in a complex situation, and then breaking said complex situation down into smaller actions and mentally organizing them so they actually get DONE. The complex situation in question could be getting into college, planning a stellar birthday bash, or taking down the Grayson's.)
I'm glad you have friends who have gone down the college route before you, so you know it's no joke! That said, you should be incredibly strategic about when you take your first real test, whether it be the SAT or the ACT. (If you don't know which test to take, click here to get your free Pre-Tutoring Guide.) It's not just a Saturday (or a Sunday if you observe the Sabbath) out of your social calendar that's at stake – it's the weeks and months of prep time culminating to that Saturday morning. You want to make sure you are harnessing your time, energy and mental focus so that your performance peaks when you have the best chances of nabbing that fantastic score. You want the stars to align! And you don't want to do anything to psych yourself out.
That said, I highly discourage you from taking the test for the first time during the Fall of your Junior year. Do you have any idea why…? It has to do with statistics…
You see, the SAT and ACT are graded on a bell curve, meaning that there is a "standard distribution" of the scores. That's stat's speak meaning that you basically ARE competing with the slew of students who take the test the same day as you. The College Board or ACT Board take a peek at how EVERYONE did that day, and use their findings to determine how many raw score points you need to get a 700 or a 32. And since this is a standardized thing, colleges don't care if you were competing with geniuses or doofuses that day – they just care about your 2200. Make sense?
Thus, if you take the test in October, against whom do you think you're competing?? That's right! EVERY FREAKIN' SENIOR WHO'S EVER WALKED THE EARTH. They are all taking the test their 2nd or 3rd time, vying for a higher score to seal the deal on their dream schools.
Do you really want to compete on the bell curve against thousands of students who not only have an extra year of schooling under their belts, but also have had multiple practices taking the test? I thought so…
November would probably be just as bad, since Seniors can still take this test for early decision schools.
December is full of regular decision Seniors.
January is somewhat of a crap-shoot – the desks could be filled with slacker Seniors who are treating this as their last "hail Mary" before having to turn in their college apps regular or rolling decision, or it could be filled with idiot savant Juniors who would get a 2400 or a 36 without a tutor and thus, not be effected by a testing curve anyway. (They'd just ruin the curve for you!)
Your best bet? TAKE THE TEST IN MARCH at the very earliest. This gives you the majority of the year to study little by little, not feel rushed, and also, to compete with people your own age and level of expertise – fellow Juniors. In addition, you know you have May, June and the Fall of Senior year as backup SAT test dates, and April, June, and the Fall for backup ACT test dates, so there's no pressure…
Wait - you didn't expect to take the test only once, did you? ;)
So, even though this information didn't cost you a cent, it's not free. If you found this at all helpful, do me a HUGE favor and share this with 3 of your friends who can benefit! :)